SIM CARDS: WHAT ARE THEY AND WHICH SIM DO I NEED?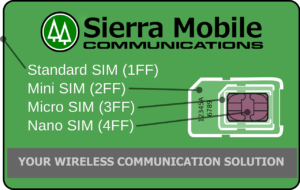 A SIM (Subscriber Information Module) card contains your mobile identity credentials and is required to activate and use wireless service on virtually all of the major wireless carriers.  A SIM has a unique code called a ICCID.
There are three sizes of SIM cards available. From large to small the sizes are: MINI 2FF (also referred to as Standard or Regular), MICRO 3FF and NANO 4FF.
Here are some online databases*  you can search for your specific device info:
http://www.imei.info/phonedatabase/
http://www.gsmarena.com/search.php3?sFreeSearch=yes&sFreeText=phone%20finder
http://www.phonescoop.com/phones/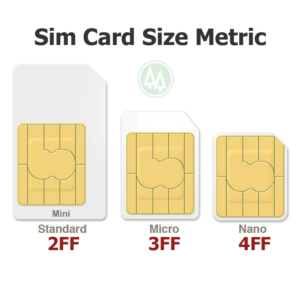 NFC SIMS:
A new type of SIM card has emerged with the dawn of touch-less payment applications like Android Pay and Samsung Pay. This requires a NFC (Near
Field Communications) enabled device and in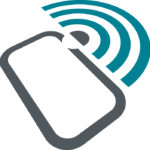 most cases a SIM card with an NFC secure element chip. NFC SIM's are different than the usual SIM cards so be sure to designate that you would like a NFC SIM prior to purchase. NFC Sims are used primarily on NFC equipped Android OS devices and may have compatibility issues with iOS (Apple) devices.
*Please note that these are 3rdparty resources and though they are generally reliable we do not guarantee the accuracy of their information. For further assistance please contact your wireless carriers' local retail store